Tag Archives:
September
While strolling around town on a lovely early autumn afternoon in late September, my super brilliant wife made the suggestion of stopping by the Great Basin Community Food Co-op for some shopping closer to home, rather than driving out to Whole Foods on the other side of town.
First of all, I can never say enough good things about my wife, and second of all I can't believe that I haven't been doing more shopping at this fantastic and relatively new green/local/organic/allergy-friendly establishment here in Reno, NV.
The shelves inside were well-stocked with fresh and local produce, familiar and trusted allergy-free brands and a whole cooler full of local organic free range meats.  There was also a surprisingly wide selection of craft beer along the wall behind and off to the side of the cash register, which held my attention for a good 3-4 solid minutes of casual browsing.
Overall, I'd say that we only shopped "lightly" that sunny Saturday afternoon, but I know that we'll be back for more local goodies on many a future occasion!
The HDR shot above I took while standing next to our car in the building's parking lot using my iPhone 4S.  The shots were later combined using iCameraHDR and edited using Camera+, Snapseed, Photo FX and LensLight.
Enough about me.  How about you?  Have you been to the Great Basin Community Food Co-op?  Do you shop there regularly?  What do you enjoy about the store?  Is there anything they could improve upon?  Please share your thoughts in the form of a comment below!
Posted in
Life ... In General
Also tagged 2012, allergy-free, allergy-friendly, autumn, beer, blue, brands, CameraPlus, co-op, cooler, craft beer, free range, fresh, gold, goodies, Great Basin Community Food Co-op, green, HDR, hdriphoneography, iCameraHDR, iPhone 4S, iphoneography, LensLight, local, meats, Nevada, Northern Nevada, NV, organic, Photo FX, produce, red, Reno, shopping, Snapseed, store, Whole Foods, yellow
Comments Off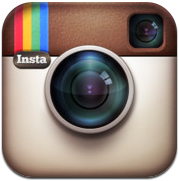 If you're wondering what those "@" symbols are doing on Instagram, then today's video tutorial is one that you do not want to miss!  This is the 6th iOS / iPhoneography / Instagram video tutorial presented on IShootReno.com, and there are many more on the way.
If you missed the Instagram general setup tutorial, it can be viewed here, the hashtag tutorial here, filters, frames and brightness/contrast tutorial here, and more here.
Topics included in today's video tutorial:
What "@Mentions" are
How "@Mentions" are similar to Twitter and Facebook mentions
Why "@Mentions" shouldn't be placed in the first comment
Why adding "@Mentions" are not necessary on the owner's post
"@Mentions" limit per comment
Go On, Treat Yourself to Something Nice!
Do you buy stuff online? Do you buy camera stuff online? If this post or anything else on ishootreno.com was helpful to you, please consider supporting this site and making your next photo gear, music or general purchase through one of our affiliate links:
Every time our readers buy new gear through our affiliate links, it helps us bring to the table more of that which brought you here in the first place — the 'money' shots!
The best part?!  It doesn't cost our readers anything extra to show their support!
If our readers do pick up some new gear, please drop us a line … we always love to hear about your new additions!
Comments, Praise, Feedback?  We're all ears!
Please let us know what you thought of this post on ishootreno.com!