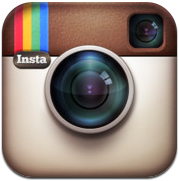 If you're wondering how to gain more likes and followers on Instagram, then today's video tutorial is one that you do not want to miss!  This is the 5th iOS / iPhoneography / Instagram video tutorial presented on IShootReno.com, and there are many more on the way.
If you missed the Instagram general setup tutorial, it can be viewed here, the filters, frames and brightness/contrast tutorial here, and more here.
Topics included in today's video tutorial:
Hashtag definition
How to get more likes and followers through the use of hashtags
Exploring interests and discovering users via hashtags
Brian's favorite hashtags
Hashtag ideas / suggestions relative to your photo / geographical location
#iphoneonly explanation
Unique hashtag galleries
Hashtag templates (copy + paste)
Naughty / blocked hashtags
Creative hashtag formulation (hashtag+porn)
Go On, Treat Yourself to Something Nice!
Do you buy stuff online? Do you buy camera stuff online? If this post or anything else on ishootreno.com was helpful to you, please consider supporting this site and making your next photo gear, music or general purchase through one of our affiliate links:
Every time our readers buy new gear through our affiliate links, it helps us bring to the table more of that which brought you here in the first place — the 'money' shots!
The best part?!  It doesn't cost our readers anything extra to show their support!
If our readers do pick up some new gear, please drop us a line … we always love to hear about your new additions!
Comments, Praise, Feedback?  We're all ears!
Please let us know what you thought of this post on ishootreno.com!
Comments
comments